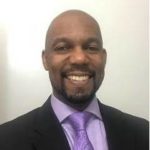 Dear Esteemed AFCC-CA Members,
Well, another year has gone by and the COVID-19 pandemic is still here, and most of us have accepted the fact that working both virtually and in-person is our 'new normal'.  Also, it is noteworthy that, due to the COVID-19 pandemic, we were forced to pivot at short notice and put on our first virtual conference.  Not surprisingly, the conference was well attended and had a range of dynamic presenters within and outside the family law community to make it a success and rich experience for AFCC-CA members.  Moving forward, we hope to have in-person conferences and other professional engagements, and we will continue to do what is necessary to keep you engaged, stay relevant, and serve children and families involved in the family court system.
I would like to underscore and say with confidence that AFCC-CA is and will continue to be an organization that is very active year around. For instance, our Mentorship Outreach Committee (MOC) is working on several projects aimed specifically at getting more mental health professionals into the field to fill the gap left by seasoned mental health professionals who have retired or significantly reduced their workloads.  The Diversity, Equity and Inclusion (DEI) Council continues to work on ways to make AFCC-CA a more diverse community as well as provide high quality services to underserved children and families.  These have not been easy tasks, and the MOC and DEI will need your support to make their projects come to fruition.  We offer webinars on a range of substantive issues and topics throughout the year to the AFCC-CA community.  The Child Custody Evaluator List project is under way and will provide the courts, children and families, and other stakeholders access to pertinent information about qualified child custody evaluators in California.  The Insights Newsletter editors are continuously and enthusiastically looking for AFCC-CA members to provide them articles to keep our community engaged and well informed.  Lastly, it is noteworthy that other AFCC chapters often rely on us for direction, guidance, and support and see us as a robust organization.
With the above being said, I am always surprised when I am in a family law court room, conference, or meeting with colleagues and hear the question, "What is AFCC?"  This question lets me know that we still have lots of work to do to establish and maintain relationships and connections with the communities we serve, other professional organizations, universities, research institutions and the like, so that we remain current and relevant in the family law community and beyond.  Also, it is imperative that we continue to establish and maintain an evidence-based and evidence-informed  research communities to inform each other, professional organizations, and the legislative entities in California that govern our work.  Last but not least, it is important to take seriously the impact this work has on us.  Self-care practices are of the utmost importance to family law professionals, and we look forward to addressing this head on at our upcoming annual conference.
Thank you for your support of AFCC-CA and all of the hard work that you do for children and families involved in the family law court system.
Best,
Frank Davis, Ph.D.
Current AFCC-CA President
---
Dr. Frank Davis is a licensed psychologist specializing in providing forensic evaluations and clinical treatment for adults, children, and families involved in family court cases.  He has been practicing since 2012 in Bay Area.  Also, since 2015, Dr. Davis has worked at Transitioning Families, a specialized family reunification psychotherapy treatment program located in Sonoma, California wherein he works with a team of mental health professionals who serve adults, children, and families involved in high conflict, complex family law cases. Lastly, Dr. Davis served as a member of the task force for the 2022 AFCC International Guidelines for Parenting Plan Evaluations in Family Law Cases.