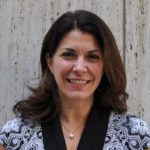 We're excited to issue this latest edition of our newsletter Insights.  This edition includes the article "Stacking the Deck in Favor of Children" by our esteemed colleagues the Honorable Marjorie Slabach (Ret.) and Matthew Sullivan, Ph.D.  This article explores the global trauma and chaos we've all been enduring and how this impacts families and access to justice.
We also present the latest edition of our recurring column "Ask Three Mentors" in which three members of our Mentor's Panel (Judge Diane Gould-Saltman, Psychologist Lyn R. Greenberg, and attorney Michael Kretzmer) discuss the topic "Three things Attorneys Can do to Assist their Clients to Reduce Conflict in Custody Cases."
We're pleased to announce that our Three Mentors panel has expanded — we welcome new members the Honorable Monica Wiley, Supervising Judge of the San Francisco Unified Family Court, and the Honorable Danielle Douglas, Supervising Judge of the Family Law Division of the Contra Costa Superior Court.  We look forward to columns featuring these new Mentors.
As always, we urge all of our members to submit an article for Insights, reach out to us about an idea for an article, or send in questions that you'd like our Mentor's Panel to answer (which are family law child-related issues where it would be helpful to hear the perspective of a judicial officer, attorney and mental health professional).  Our members' participation is critical to the vibrancy of this newsletter and the California Chapter of AFCC.
We also send Congratulations to the AFCC-CA Drown award winner, Mike Kretzmer.  We will be publishing an article about Mike and this award in our next edition.
We hope to see you all at Thursdays Membership meeting, which will include an important presentation by our Diversity, Equity and Inclusion Council.  We also hope that you are all staying safe and healthy.
Michelene Insalaco
Editor
---
Michelene Insalaco is a Certified Specialist in Family Law, handling both trials and appeals.  She has special expertise in international custody cases, relocations, domestic violence, and representing minor children in family law cases.  Ms. Insalaco is active in legislation and has written bills in the areas of mediation, premarital agreements, court reporting, and putative spouses.  Ms. Insalaco is presently Chair of the SF Delegation to the CCBA and has also served as Chair of the SF Family Law Section, and been a Member of Flexcom the Board of the ACFLS.  Ms. Insalaco is a frequent presenter of family law programs and has written many family law articles.  Ms. Insalaco also represents minors in Family Law cases and left-behind parents in incoming Hague Convention return and access cases.  Ms. Insalaco has received numerous awards for pro bono work in family law including BASF's James P. Preovolos Award and an Angel Award from California Lawyer Magazine.