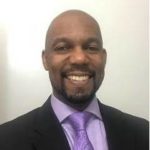 Frank Davis, Ph.D.
President
Dr. Davis is a licensed psychologist specializing in providing forensic evaluations and clinical treatment for adults, children, and families involved in family court cases.  He has been practicing since 2012 in Bay Area.  Also, since 2015, Dr. Davis has worked at Transitioning Families, a specialized family reunification psychotherapy treatment program located in Sonoma, California wherein he works with a team of mental health professionals who serve adults, children, and families involved in high conflict, complex family law cases. Lastly, Dr. Davis served as a member of the task force for the 2022 AFCC International Guidelines for Parenting Plan Evaluations in Family Law Cases.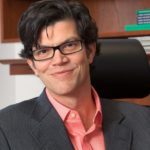 David L. Blacker, JD, CFLS
President-Elect
David Blacker is a California State Bar Certified Family Law Specialist. He handles high asset cases and complex issues of paternity, custody, and business valuation. Prior to becoming a lawyer, Dave was a professional trombonist playing in local salsa, funk and jazz groups. Dave has served on the board of the California Chapter of the Association of the Family and Conciliation Courts (AFCC) since 2016 and served as Conference Co-Chair for the chapter's 2020 and 2022 annual conferences. Dave is also the President and Co-Founder of the Center for Separating and Divorcing Families (anticipated opening 2020), which will provide an out of court process to handle, under one roof and for a fixed fee, the legal, emotional and financial needs of families in transition with the goal of minimizing the fallout from family law disputes. Dave also has served as a Settlement Master in San Francisco Superior Court, taught family law courses, and coached high school mock trial students. Dave is the parent of two high schoolers, both proud native San Franciscans. He continues to nurture his artistic spirit by cooking and playing music. He brings both his parenting experience and his creative outlook to his law practice.

Susan C. Rempel, Ph.D.
Vice President
Dr. Rempel is a licensed marriage and family therapist in the state of California. She has served as both a child custody evaluator and mediator for the Los Angeles Superior Court Family Court Services and transitioned into private practice in 1992. She completed more than 550 child custody evaluations. She also serves as a parenting plan coordinator, child interviewer, therapist, parent educator, mediator and consultant. Dr. Rempel performs pro bono child custody evaluations for the Los Angeles Superior Court, and assists with the San Fernando Valley Bar's VAST mediation program. She has presented at programs such as the Los Angeles Superior Court's Parents and Children Together program and local, state, national, and international meetings and conferences for the San Fernando Valley Bar Association, Beverly Hills Bar Association, Los Angeles County Bar Association, State Bar of California, American Inns of Court, and the Association of Family and Conciliation Courts.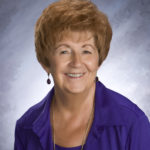 Diane E. Wasznicky, JD, CFLS
Treasurer
Diane E. Wasznicky is a partner in the law firm of Bartholomew & Wasznicky LLP in Sacramento, CA. She practices family law, including dissolution, support, and custody/visitation. She is co-founder and facilitator of the Sacramento Custody Discussion Group (1983 – 2008) and has served on the Senate Task Force on Family Relations Courts.
Ms. Wasznicky is active in a number of community and professional organizations, including serving as President of the Sacramento County Bar Association, President of Women Lawyers of Sacramento, President of the Association of Family Conciliation Courts (AFCC-CA), and President of the Association of Certified Family Law Specialists (ACFLS). She served as a member of the State Bar of California Family Law Section Executive Committee from 2000-2003 and has served as an advisor to FlexCom since 2004. She also chairs the Legislation Committee of AFCC and currently serves as Treasurer of AFCC. She currently serves as a Coordinating Director for ACFLS.
Ms. Wasznicky also is active in organizing and planning continuing education events such as chairing/co-chairing the annual ACFLS Spring Seminar six times, the Annual All-Day Custody Seminar in Sacramento County for the past 10+ years, Minor's Counsel Trainings in Sacramento, and many annual AFCC-CA Conferences.
She received her undergraduate degree in psychology, sociology and law from the University of Massachusetts, Amherst, in 1977. She then relocated to California to attend law school at the University of California, Davis, earning her J.D. in 1980. She was admitted to the State Bar in 1981 and has since practiced in Sacramento.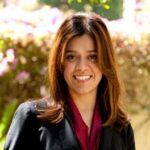 Merlyn N. Hernandez, JD, CFLS
Secretary
Ms. Hernandez is the founder of the Law Offices of Merlyn N. Hernandez. Ms. Hernandez has practiced immigration and family law for over eighteen years. Her immigration practice focuses on family-based immigration, asylum, removal defense, administrative appeals, and appeals before the Board of Immigration Appeals. Ms. Hernandez has represented clients before the U.S. Court of Appeals for the Ninth and Fifth Circuits. Her family law practice focuses on cases involving dissolution, parentage, child support, spousal support, property division, pre-marital and post marital agreements. She also a mediator helping parties resolve their cases with alternatives to traditional litigation. Ms. Hernandez is a certified family law specialist. Ms. Hernandez is a member of the Los Angeles County Bar Association, Family Law Section Executive Committee, a board member of the California Chapter of the Association of Family & Conciliation Courts, and the American Immigration Lawyers Association ("AILA). Ms. Hernandez has been named a Super Lawyers from 2017-2021. She is fluent in Spanish.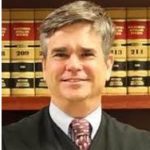 Judge Mark A. Juhas
Immediate Past President
Judge Mark A. Juhas sits in a family law assignment on the Los Angeles Superior Court and has done so since November 2002.  He is a member of several committees for the Los Angeles Superior Court and for the Judicial Council where he has served on the CJER (Education) Governing Committee, Elkins Family Law Implementation Task Force, Self-Represented Litigant Task Force and the Family and Juvenile Advisory Committee, which he has co-chaired for over 10 years.  In addition, Judge Juhas is the current President of the California Chapter of AFCC.  He regularly provides training for judges, attorneys, and other family law professionals.
Northern Region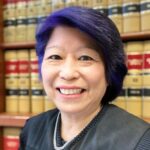 Judge Joni Hiramoto
Judge Hiramoto is the first Asian American judge on the Contra Costa Superior Court. She has served Contra Costa County as a judge for the past 24 years, presiding over Criminal Trials, Juvenile Court, Domestic Violence Probation Court, and Family Court.  She helped create the court's DV Restraining Order Clinic in 2000, and presided over the county's first Behavioral Health Court. She is active in continuing education for judges and regular teaches classes in Judicial Ethics, Domestic Violence, and "Immigration Issues in DV cases."  She serves as faculty at the Judicial College and is a member of the Judicial Council's Curriculum Committee for the Judicial College.
Judge Hiramoto is the current Vice President of the Soroptimists International of El Cerrito, and is Chair of the Board of the Center for Youth Development Through Law.
Judge Hiramoto graduated from Harvard College in 1983, magna cum laude, and obtained her J.D. from UC Berkeley School of Law in 1987.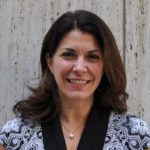 Michelene Insalaco, JD, CFLS
Ms. Insalaco has practiced exclusively in the area of family law for over 28 years, at both the trial and appellate levels, and is certified as a Family Law Specialist by the California State Bar.  She has served as Chair of the San Francisco Bar's Family Law Section, been a Member of the State Bar's Family Law Executive Committee, and sat on the Board of the Association of Certified Family Law Specialists.  Ms. Insalaco serves as Minor's Counsel in Contra Costa County and as a Settlement Master in San Francisco and Marin Superior Courts.  Ms. Insalaco is the parent of two children, both presently in high school.  Her hobbies include cooking, hiking, and chess.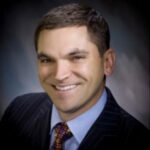 Justin M. O'Connell, JD, CFLS
Mr. O'Connell is a Certified Family Law Specialist by The State Bar of California Board of Legal Specialization, and he represents clients in a wide array of family law issues. He is a graduate of James Madison University and of Monterey College of Law and has been a lawyer since 2004.
Justin has been a professor of Property Law at Monterey College of Law since 2007.  He is a past Commissioner on the State Bar of California Family Law Advisory Commission, a current member of the California Lawyers Association Family Law Executive Committee, and a current member of the Board of Directors of the Association of Certified Family Law Specialists..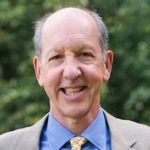 Kenneth B. Perlmutter, Ph.D.
Dr. Ken Perlmutter is a licensed psychologist practicing independently in Palo Alto for forty years. He has served children, parents and the courts in child custody related roles since 1985.  His current practice focuses on various aspects of child custody matters, and he specializes in working with families in unique and complex high conflict cases. His primary work involves conducting Child Custody Evaluations (over 800 to date) and Brief Focused Assessments (he wrote the Protocol for Conducting BFAs in San Mateo County Family Court and co-wrote the Santa Clara County Family Court's BFA Form Attachment to orders for "limited child custody evaluations").
He has extensive experience with, and regularly serves as, parenting coordinator, custody mediator (both confidential and recommending), and co-parent counselor. He enjoys consulting with attorneys as a reviewing expert, both disclosed and non-disclosed, and as a confidential child custody consultant. Since the pandemic began, he has been in the forefront of adapting custody evaluation methods to meet its challenges, and recently co-presented a talk sponsored by the Family Law Section of the San Mateo Bar Association titled "COVID, Zoom, and the New Frontier—Preparing Your Clients for Remote-Child Custody Evaluations and Understanding Psychological Testing."  He is excited to serve on the Board of AFCC-CA
Deborah H. Wald, JD, CFLS
Deborah Wald is the managing partner of The Wald Law Group, a full-service family law firm based in San Francisco, California. While her law firm handles all aspects of family law, Deborah herself focuses almost entirely on children. Her practice is divided between family formation – including egg and sperm donation, surrogacy and adoption – and parentage and custody litigation. She also handles both consensual and contested guardianships.  She is a Certified Family Law Specialist, certified by the State Bar of California, and has been selected as a Northern California Super Lawyer every year since 2015.  She is President-Elect of the Academy of California Adoption/Assisted Reproduction Lawyers and is an Adjunct Professor at USF Law School, where she teaches an upper level family law seminar. She has been involved for many years in both legislation and litigation that has helped frame California's approach to determining parentage, including clarifying the law as it relates to assisted reproduction and to LGBT parents and their children. She is the standing Chair of the National Family Law Advisory Council of the National Center for Lesbian Rights and an active member of the Family Law Institute of the National LGBT Bar Association. A graduate of Northeastern University School of Law in Boston, Massachusetts, Deborah lives in San Francisco with her partner of 40 years and their dog Gracie, whose responsibility it is to make sure that no matter how busy Deborah gets, she doesn't forget to start each morning with a walk.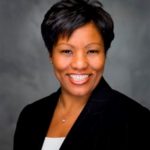 Judge Monica F. Wiley
The Honorable Monica F. Wiley was appointed to the San Francisco Superior Court Bench on September 1, 2009 by Governor Arnold Schwarzenegger. Judge Wiley is the second African American female judge appointed to the San Francisco bench. During her tenure with the San Francisco Superior Court, Judge Wiley has presided in the civil, criminal, family, delinquency and dependency departments in both trial and calendar courtrooms. Judge Wiley is currently the Supervising Judge of the Unified Family Court and serves as a member of the Court's Executive Committee, the Alternative Dispute Resolution Committee, the Personnel Committee, the Public Outreach Committee, the Technology Committee, and the Events/Collegiality Committee. Judge Wiley is a member on the 2019-2021 Judicial College Steering Committee, a member of the faculty for the California Center for Judicial Education (CJER) for New Judges Orientation (NJO), and a faulty member for the B.E. Witkin Judicial College. She serves on the CJER Juvenile Curriculum Committee and is an Adjunct Professor at U.C. Hastings College of the Law where she teaches an advanced Trial Advocacy course.
Prior to her appointment, Judge Wiley was a senior associate at the law firm of Carlson, Calladine & Peterson LLP in San Francisco handling catastrophic personal injury and wrongful death cases for individual and corporate defendants. Before joining the private sector, Judge Wiley worked as a Deputy City Attorney in the San Francisco City Attorney's Office for over ten years litigating complex personal injury matters and civil rights actions. She served as lead trial counsel in 27 jury trials both in state and federal court. Judge Wiley also served as a legal research attorney for San Francisco Superior Court Judge David A. Garcia (Ret).
Judge Wiley earned her J.D., cum laude, from Howard University School of Law. She received her bachelor's degree in Political Economies of Industrial Societies from the University of California at Berkeley and is a four-year letter winner as a member of the women's intercollegiate basketball team. Go Bears!
As a practicing attorney, Judge Wiley was admitted to the United States District Court, Northern District of California and the Ninth Circuit Court of Appeals. Judge Wiley serves on the advisory committee of Centro Legal De La Raza's Youth Law Academy holds life memberships with the California Association of Black Lawyers (CABL) and the Association of African American California Judicial Officers (AAACJO), and is the current Chair of the Judicial Council of CABL.
Southern Region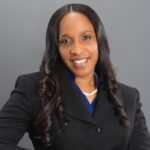 Mesha Ellis, Ph.D.
Dr. Mesha Ellis is a Clinical and Forensic Psychologist who maintains a private practice in Torrance, California. Her areas of clinical specialty include  child custody, juvenile delinquency, clinical, and psychoeducational evaluations.  She additionally provides therapy services to children, couples, and families. Dr. Ellis earned a Master's Degree in Clinical Psychology from Pepperdine University's Graduate School of Education and Psychology and a Doctorate (PhD) in Clinical Psychology from The University of Alabama. She received formal forensic training as a postdoctoral fellow in juvenile forensic psychology and adolescent inpatient treatment through The University of Washington after completing a pre-doctoral internship at The University of Chicago Hospitals.
Dr. Ellis held a tenure-track faculty position at Pepperdine University's Graduate School of Education and Psychology from 2002-2007, where she taught and mentored students in the Marriage and Family Therapy Master's degree program and the Doctoral Clinical Psychology program. Following her time at Pepperdine, Dr. Ellis worked as a research fellow in the Family Contexts Interventions Research Training Program at Vanderbilt University.  She subsequently held research and faculty positions at Morehouse School of Medicine from 2008-2014. Dr. Ellis has conducted research evaluating antisocial and risk-taking behaviors in youth. She has also explored familial factors that contribute to the engagement in as well as the ramifications of violent exchanges between peers, family members, and within the context of romantic relationships. Her research has been published in peer-reviewed journals and book chapters. She co-edited (along with Drs. Joy Asamen and Gordon Berry) The SAGE Handbook of Child Development, Multiculturalism, and Media.  She is licensed to practice as a psychologist in California, Georgia, Nevada, and Tennessee.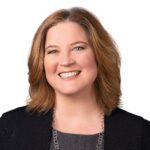 Judge Elizabeth Scully
Judge Scully sits in a family law assignment on the Los Angeles Superior Court.  Prior to taking the bench in December 2020, she was a Certified Family Law Specialist in private practice, providing mediation, collaborative, and minor's counsel services in addition to traditional litigation representation.  She is an adjunct professor at UCLA School of Law, teaching experiential courses in mediation and in negotiation theory and practice.  She has co-authored numerous books and articles on topics relating to consensual dispute resolution in the family law context.
Sherrie Kibler-Sanchez, LCSW
Historian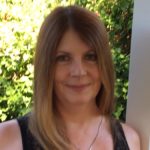 Merry Gladchun
Executive Director
Ms. Gladchun has been a legal secretary since 2002, working primarily in family law, and has served as Chapter Administrator, and now Executive Director, for AFCC California since 2015.  She is currently also the chapter's webmaster and administrative editor for their newsletter, AFCC-CA Insights.  Merry lives in Los Angeles.