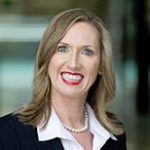 Michele B. Brown, Esq.
President
Michele Brown is certified by the State Bar of California as a Certified Family Law Specialist.  She is a Partner at Procopio, Cory, Hargreaves & Savtich, LLP in the Family Law Group and has been practicing family law for well over 20 years.  In addition to being President of the CA Chapter of AFCC International, Ms. Brown is  the Vice-President of the Association of Certified Family Law Specialists (ACFLS); she is the Family Law Representative for the Board of Representatives for the California Lawyers Association; she is an Advisor for the Family Law Section of the California Lawyers Association; she is the Co-Chair for the  Governmental Affairs Committee for the CA Lawyers Association and the Co-Chair of the Appointments Committee for the CA Lawyers Association.  Ms. Brown holds the Martindale Hubbell's highest AV ranking for legal ability and ethics and has consistently been named as a Super Lawyer.  Ms. Brown received the Outstanding Service to Family Law Award from the Family Law Section of the CA Lawyers Association and was named a "Legend in Legislation" from Flexcom.  Ms. Brown frequently testifies before the Senate and Assembly on bills involving family law and has assisted in drafting several family law bills.
Judge Mark A. Juhas
President-Elect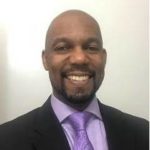 Frank Davis, Ph.D.
Vice President
Dr. Davis is a licensed psychologist specializing in providing forensic evaluations and clinical treatment for adults, children, and families involved in family court cases.  He has been practicing since 2012 in Bay Area.  Also, since 2015, Dr. Davis has worked at Transitioning Families, a specialized family reunification psychotherapy treatment program located in Sonoma, California wherein he works with a team of mental health professionals who serve adults, children, and families involved in high conflict, complex family law cases.  Lastly, Dr. Davis currently serves as a member of the task force for the AFCC (International) Model Standards of Practice for Child Custody Evaluations (in progress).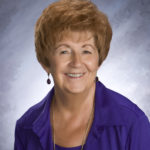 Diane E. Wasznicky, Esq.
Treasurer
Diane E. Wasznicky is a partner in the law firm of Bartholomew & Wasznicky LLP in Sacramento, CA. She practices family law, including dissolution, support, and custody/visitation. She is co-founder and facilitator of the Sacramento Custody Discussion Group (1983 – 2008) and has served on the Senate Task Force on Family Relations Courts.
Ms. Wasznicky is active in a number of community and professional organizations, including serving as President of the Sacramento County Bar Association, President of Women Lawyers of Sacramento, President of the Association of Family Conciliation Courts (AFCC-CA), and President of the Association of Certified Family Law Specialists (ACFLS). She served as a member of the State Bar of California Family Law Section Executive Committee from 2000-2003 and has served as an advisor to FlexCom since 2004. She also chairs the Legislation Committee of AFCC and currently serves as Treasurer of AFCC. She currently serves as a Coordinating Director for ACFLS.
Ms. Wasznicky also is active in organizing and planning continuing education events such as chairing/co-chairing the annual ACFLS Spring Seminar six times, the Annual All-Day Custody Seminar in Sacramento County for the past 10+ years, Minor's Counsel Trainings in Sacramento, and many annual AFCC-CA Conferences.
She received her undergraduate degree in psychology, sociology and law from the University of Massachusetts, Amherst, in 1977. She then relocated to California to attend law school at the University of California, Davis, earning her J.D. in 1980. She was admitted to the State Bar in 1981 and has since practiced in Sacramento.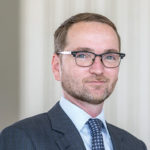 Shane R. Ford, Esq.
Secretary
Shane R. Ford is a fellow of the American Academy of Matrimonial Lawyers (AAML).  He is also certified by the State Bar of California as a Certified Family Law Specialist.   Mr. Ford has been named one of Northern California's "Top 100" attorneys" and has been recognized as a Northern California "Super Lawyer" every year since 2006 by San Francisco magazine and Northern California Super Lawyers magazine.  Mr. Ford holds Martindale Hubbell's highest AV ranking for legal ability and ethics, representing a "very high to preeminent" reputation in the field of family law.
Mr. Ford frequently serves as a Settlement Commissioner for the Alameda County family law courts.  In addition, Mr. Ford has served on the Boards of Directors for the Association of Certified Family Law Specialists (ACFLS), the Alameda County Family Law Association (ACFLA), and the Eastern Alameda County Family Law Association (EACBA).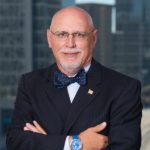 Michael J. Kretzmer, Esq.
Immediate Past President
Mike Kretzmer is a partner with Summers, Levine & Kretzmer, LLP in Los Angeles, California. He is Immediate Past President of AFCC California, a Fellow of the American Academy of Matrimonial Lawyers, A Certified Family Law Specialist by the State of California and a former member and officer of the State Bar of California Family Law Executive Committee.
Mike's practice focuses on child abuse, IPV and complex custody litigation. He has been lead trial counsel in hundreds of Family, Probate, Juvenile Dependency and Contested Adoption cases over the last 30 years. He has served as Minor's Counsel in the Family, Juvenile Dependency and Probate courts, has served as a Special Master in the Family courts and been lead counsel in more than 50 appeals from the Family and Juvenile Dependency courts. He is a frequent lecturer and writer on matters pertaining to trial practice, presentation of psychological evidence in court and matters related to custody and child abuse issues.
Mike is a graduate of the University of California, Berkeley and Loyola Law School, Los Angeles. Mike loves his beagle, Kip, because Kip does not talk to him about work when he comes home and Kip does not yell at him.
Northern Region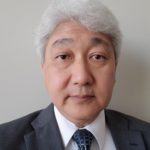 Jorge Akagi, LCSW
Jorge Akagi, LCSW, is the director of Family Court Services for Placer Superior Court, responsible for administering court connected child custody mediation, recommending counseling, and custody evaluations services.  Prior to his current assignment, he held the position of the operational manager for Family Court Services and Probate Court Investigations for the Sacramento Superior Court.  He has extensive experience in conducting court-connected child custody mediations and evaluations for family as well as mediating disputes in probate guardianships and juvenile dependency cases. His experience also includes investigating child abuse and neglect as a social worker for Child Protective Services and a clinician for an outpatient community mental health program.  He has recently served as a faculty for new court-connected child custody mediators and evaluators for the Judicial Council of California.
Commissioner Louise Bayles-Fightmaster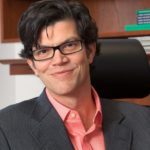 David L. Blacker, Esq.
David Blacker is a California State Bar Certified Family Law Specialist. He handles high asset cases and complex issues of paternity, custody, and business valuation. Prior to becoming a lawyer, Dave was a professional trombonist playing in local salsa, funk and jazz groups. Dave has served on the board of the California Chapter of the Association of the Family and Conciliation Courts (AFCC) since 2016 and is serving as Conference Co-Chair for the chapter's 2020 annual conference. Dave is also the President and Co-Founder of the Center for Separating and Divorcing Families (anticipated opening 2020), which will provide an out of court process to handle, under one roof and for a fixed fee, the legal, emotional and financial needs of families in transition with the goal of minimizing the fallout from family law disputes. Dave also has served as a Settlement Master in San Francisco Superior Court, taught family law courses, and coached high school mock trial students. Dave is the parent of two high schoolers, both proud native San Franciscans. He continues to nurture his artistic spirit by cooking and playing music. He brings both his parenting experience and his creative outlook to his law practice.

Judge Christopher R. Bowen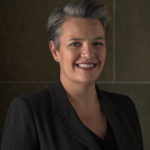 Commissioner Erin M. Childs
Hon. Erin M. Childs has been the Family Law Commissioner for the Superior Court of San Luis Obispo County since January 2017, and was an AB 1058 Commissioner for the Fresno County Superior Court in 2016.  For almost 14 years before that, Commissioner Childs ran her own family law firm, is a Certified Family Law Specialist and a fellow of the American Academy of Matrimonial Lawyers.  As an attorney, she was a judge pro tem in small claims and family law, a court-appointed minor's counsel and court-appointed attorney representing parties whose parental rights were subject to termination.
Commissioner Childs is on the Family Law Committee for the California Judges Association and on the Judicial Council's Center for Judicial Education & Research Family Law Curriculum Committee for whom she teaches the annual Family Law Primary Assignment Orientations.  She is a board member for the Association of Family and Conciliatory Courts and helps teach the minor's counsel training each year in Shell Beach, Ca.
Her favorite job, by far, however is raising Conor, Lauren, and her faithful chocolate lab Sookie with her very patient husband, Joe.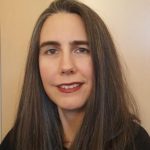 Cheryl Scott, LMFT
Cheryl Scott is a licensed marriage and family therapist working for the Fresno Superior Court as the Director of Family Court Services.  As the Director of Family Court Services, she performs the administrative and supervisorial duties for the department and continues to provide Child Custody Recommending Counseling, Mediation, and Investigation services for the Fresno Superior Court.  She also acts as a court consultant and trainer for Judicial Officers, Family Court Services staff, and Family Law Attorneys.  Cheryl serves as a representative of Family Court Services on the Family and Juvenile Law Advisory Committee and has worked closely with the Futures Commission.  Cheryl's background also includes providing counseling services for Severely Emotionally Disturbed youth, as well as Family Reunification services for the Fresno County Department of Children and Family Services.

Southern Region
Leslie Drozd, Ph. D.

Kendal Lynn Evans, JD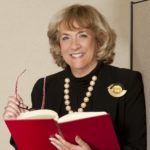 Judith Forman, Esq.
Judith R. Forman heads the Los Angeles-based Law Offices of Judith R. Forman, P.C. Judy is a specialist in family law, as certified by the State Bar of California Board of Legal Specialization. Judy has served as an expert witness on California Family Law for the Office of the Queen's Proctor, London, England; has been named multiple times on the Top 100 and Top 50 Women Lawyer lists of Southern California Super Lawyers; and is listed annually in Best Lawyers in America, the Bar Registers of Preeminent Lawyers and Preeminent Women Lawyers. Since 2014 Judy has participated as a speaker with the Hon. Thomas Trent Lewis, Hon. Mark Juhas, and the late Hon. Kenneth A. Black at the annual Rutter Group Family Law Updates. She has also spoken on panels at local and national symposia sponsored by the Beverly Hills and Los Angeles County Bar Family Law Sections, AFCC, and AAML Northern California, and has authored articles on family law topics ranging from custody of children to custody of copyrights. Judy chairs the Advisory Council of the Harriett Buhai Center for Family Law and sits on the AFCC-California Chapter Board of Directors. In 2017 Judy chaired the AFCC-California Annual Conference, themed Custody Complexities: Hard Decisions, An Interdisciplinary Dialogue.

Albert Gibbs, Ph.D.

Merlyn N. Hernandez, Esq.

Sherrie Kibler-Sanchez, LCSW
Historian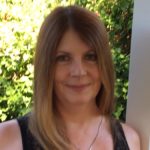 Merry Gladchun
Executive Director
Merry has been a legal secretary since 2002, working primarily in family law, and has served as Chapter Administrator, and now Executive Director, for AFCC California since 2015.  She is currently also the chapter's webmaster and administrative editor for their newsletter, AFCC-CA Insights.  Merry lives in Los Angeles.